Solitude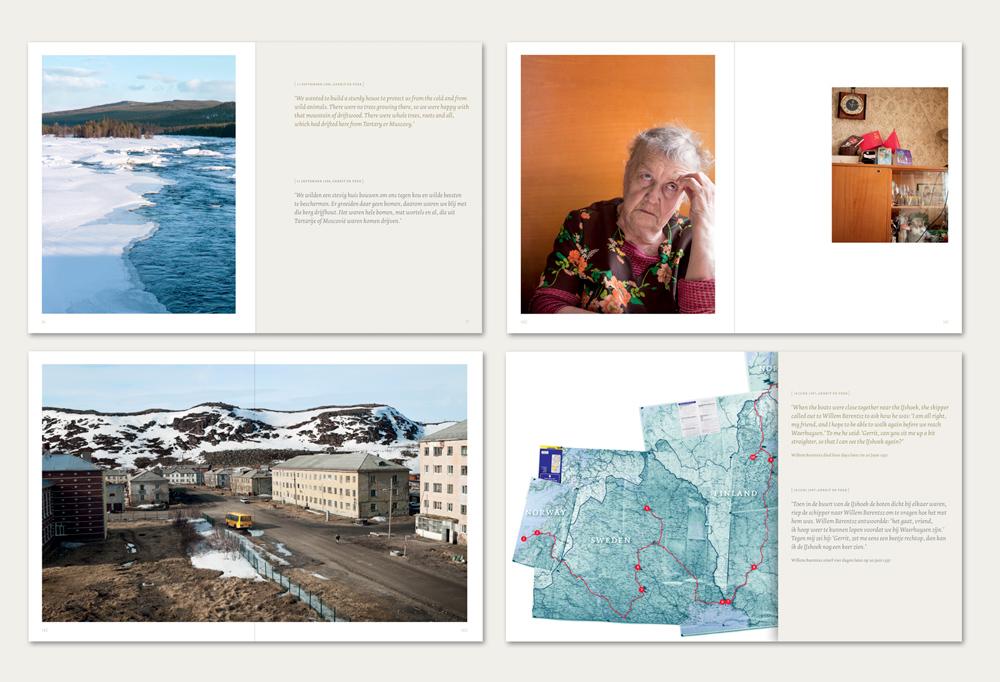 A captivating road trip through the High North
Jeroen Toirkens and Petra Sjouwerman sketch an intimate portrait of people living in solitude in the Arctic North of Norway, Sweden, Finland and Russia, an area called the Barents Region. Europe's last true wilderness. The Dutch photographer Jeroen Toirkens (Nomad, 2011) and Scandinavian correspondent Petra Sjouwerman go in search of stories about people from this area. They are inspired by the wanderlust and courage of the sixteenth century Dutch explorer, Willem Barentsz, after whom this region is named. 

A unique diary of a journey along the Arctic Circle.
Includes a historic epilogue by Diederik Veerman and quotes from the original diary of 1598.
Titel - Solitude, In the wake of Willem Barentsz
Authors - Jeroen Toirkens (photos) & Petra Sjouwerman (text)
Historic epilogue - Diederik Veerman
Book design - Wout de Vringer
Edit - Marc Prüst, Jeroen Toirkens
Publisher - Uitgeverij Lannoo, Niels Famaey
Language - English, Dutch
Size - 160 pages, 225 x 175 mm, hardcover, 70 photos in full color
Available
Special Edition of Solitude