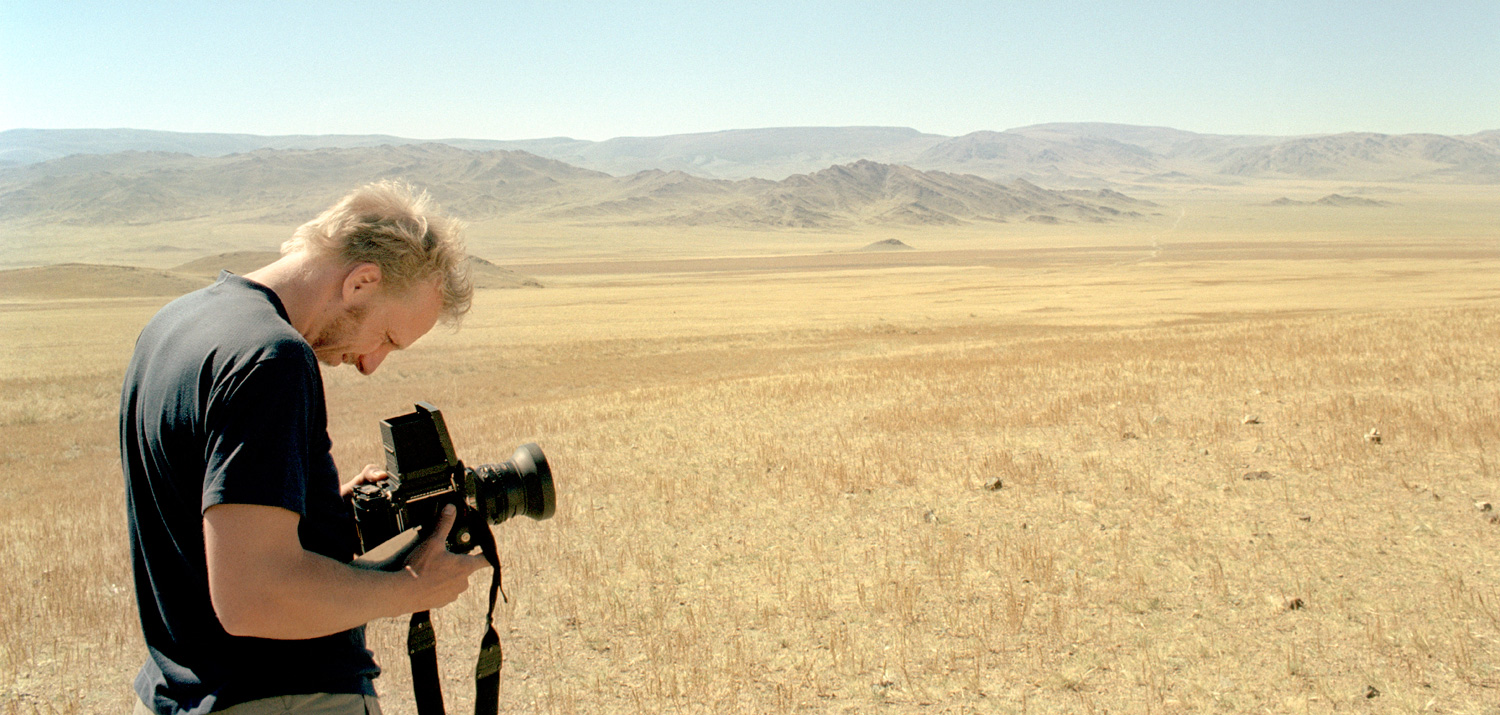 NomadsLife | Jeroen Toirkens
Vlaardingweg 62 unit 506 | 3044 CK Rotterdam | The Netherlands 
+ 31624666765 (mobile)
info@nomadslife.com | join NomadsLife Family
Art sales |
Borealis shop
Biography
Jeroen Toirkens (Netherlands, b. 1971) studied Photographic Design at the Royal Academy for the Visual Arts in The Hague and is working as an independent photographer and filmmaker since 1995. He focuses on social documentary photography and slow-journalism and has published extensively in national and international newspapers and magazines.



In 1999 Toirkens initiated a project called Nomadslife. He became fascinated by the nomad families high in Turkey's Bolkar Mountains and encountered the way of life of the Yörük, who were struggling with the pressures of a modernising Turkey. Many of the young people were departing for life in the cities. In the following years he visited other originally nomadic peoples who were encountering comparable problems. In 2005 and 2006 he spent time with the Sámi and the Nenets in Russia. And in 2010 he visited Barrow in Alaska, the centre for traditional whaling. There the nomadic life has already made way for a settled lifestyle.



In 2011 his first book NOMAD (Lannoo, 2011) was published. With this book Toirkens creates a diverse and often poignant picture of nomadism in the 21st century. Jelle Brandt Corstius journalist and presenter, who accompanied Toirkens on a number of trips, wrote an extended essay for the book. 
In 2012 he was awarded with the prestigious CANON prize (best innovative photostory) for this project. According to the jury: "A project that, in these hectic times, stresses that a long focus on one issue leads to new insights, knowledge and images that transcend clichés in a superior way."



In 2013 his second book, SOLITUDE In the wake of Willem Barentsz (Lannoo, 2013) was published. For this book Toirkens worked together with writer Petra Sjouwerman. Together they sketch an intimate portrait of people living in solitude in the Arctic North of Norway, Sweden, Finland and Russia, an area called the Barents Region. Europe's last true wilderness.
Nominations and Awards
2014 DutchDoc Award | Nominated (longlist) | SOLITUDE (book and exhibition)
2012 DutchDoc Award | Nomination (longlist) - NomadsLife
2012 CANON prize for NomadsLife 'Best innovative photostory completed in 2011'.
2011 Nomad selected on 'The 11 best photography books of 2011' by Brainpickings 
2011 DutchDoc Award | Nomination (longlist) - NomadsLife
2010 Prix Pictet Growth | Nomination (longlist) - included in catalogue
2010 DutchDoc award | Nomination (longlist) - Inuït series Greenland
2009 First price Silver Camera - Foreign Documentary, for a series on Tiniteqilaaq in East Greenland.
2004 Third price Silver Camera - Foreign Documentary, for a photo on the Dukha nomads in Mongolia.
Publications
2013 SOLITUDE - In the wake of Willem Barentsz (Lannoo 2013) | Photographs Jeroen Toirkens, text Petra Sjouwerman, Diederik Veerman, edit Marc Prüst, design Wout de Vringer
2013 NOMAD - The last nomadic life on the Northern Hemisphere, 2th printrun (Lannoo 2013)
2012 Silver Camera, yearbook 2011 / various authors
2011 NOMAD - The last nomadic life on the Northern Hemisphere (Lannoo 2011) | Photographs Jeroen Toirkens, essay Jelle Brandt Corstius, edit Marc Prüst, design Wout de Vringer
2011 Growth - Prix Pictet (longlist) included in catalogue / various authors
2010 LAND / country life in the urban age, catalogue / various authors
2010 Silver Camera, yearbook 2009 / various authors
2005 Silver Camera, yearbook 2004 / various authors

Reviews | Tearsheets
Selected Exhibitions and lectures
2013 Lumiere Brothers Center for Photography | Solitude - In the wake of Willem Barentsz | Moscow, RU - solo
2013 Photoq bookshop / gallery | Nomad | Amsterdam, NL - solo
2013 Cortona On The Move | International Photofestival | Nomad | Cortona, IT - solo
2013 Annenberg Space for Photography | Iris Lecture NomadsLife | Los Angeles, USA
2012 Silver Camera college tour | A series of lectures for photography students | NL

2012 Allard Pierson Museum | Tenger / Blue Sky | selected artwork and photos from Mongolia curated by Jeroen Toirkens and Matthea van Staden | Amsterdam, NL | solo 

2012 Annenberg Space for Photography | No Strangers, groupshow | Los Angeles, USA - group

2012 Silver Camera / CANON prize | travelling exhibition | NL | group
2012 Roots2Share | Museum Volkenkunde | 16 short films on East-Greenland | Leiden, NL - travelling exhibition
2011 Kominek Gallery | Groupshow on Dutch and Belgian photobooks | Berlin, GER - group
2011 Roots2Share | Museon | 16 short films on East-Greenland | The Hague, NL - permanent
2011 Gemak | Nomad | Solo project overview curated by Wim van Sinderen | The Hague, NL - solo
2010 Noorderlicht Gallery | NomadsLife | Solo project overview | Groningen, NL solo
2010 Noorderlicht | LAND country life in the urban age | Fries Museum - curated by Wim Melis | Leeuwarden, NL - group
2010 Silver Camera - travelling exhibition - group
2009 Centre for the Arts | Nomaden  | Rotterdam, NL - group
2009 RASA | Mongolia | Utrecht, NL - solo
2008 National Museum of Ethnology | Nomads above the Arctic circle, Nenets and Sámi | Leiden, NL - solo
2007 KIT | Mongolië 2004 | Amsterdam, NL - solo
2007 Naarden | Photofestival Naarden off | Zien of niet zien | Naarden, NL - group
2006 Holland Unique Photofestival | Olympic stadium | Amsterdam, NL - group
2006 Bronovo hospital | nursing' 12 acquired photos | The Hague, NL - solo
2006 HUP gallery | Amsterdam, NL - group
2005 Arthouse | North-Russian Nenets | The hague, NL - solo 
2005 Holland Unique Photofestival | Olympic stadium | Amsterdam, NL - group
2005 YiPArt benefit auction and group-exhibition | Amsterdam, NL - group
2005 Silver Camera travelling exhibition - group
2005 Naarden | Phototofestival | Vintagephoto gallery | Naarden, NL - group
2003 Museon | 4 acquired photos | The Hague, NL  - solo
1995 Graduation exhibition | 'Maria virgin of the poor', pelgrimage in Europa­­­ | The Hague, NL - solo